Acupuncture to Help Promote Labour & Turn a Breech Baby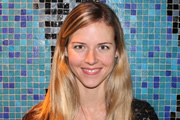 Jessica Zerr – BKin, RAc, C.SMA Acupuncturist & Kinesiologist
You've heard of acupuncture, but you're still not clear about the various different things it can be used for. So let's get more specific. Expecting Mom's, listen up! This is likely something you did not read about in those baby books. Acupuncture is a great way to help promote labour when you are near or even past your due date.
Electra Health Floor
 – 
970 Burrard Street
, Vancouver
Open 7 days a week from 8 am to 8 pm  
Acupuncture to Help Promote Labour and Turn a Breech Baby
Vancouver 604-685-4325
 (HEAL)  
YWCA
 – 
535 Hornby Street
, Vancouver
Open 7 days a week
Monday to Friday from 6 am to 10 pm
Saturday & Sundays from 9:30 am to 5:30 pm
---
What's the benefit?
Acupuncture is a very safe, gentle and effective way to promote labour. This means you may be able to avoid a medical induction and deliver closer to your due date. It's important to know what your options are rather than having to wait to a point where the pregnancy can become uncomfortable.
How does it Promote Labour?
At 38 weeks acupuncture can be used to help promote labour. It helps the muscles and ligaments in the pelvis to relax, as well as decrease any stress the mother may be experiencing. Acupuncture may also help with the release of oxytocin, which is responsible for uterine contractions. Other than medical induction, acupuncture is one of the few methods with research to back its claim. One study showed that acupuncture decreased the chances of have a caesarean after going into labour. It also helps to decrease the overall length of labour.
Turning a Breech Baby
Acupuncture can also be used to turn a transverse or breech baby. To turn a baby that is breech or transverse it is recommended to start acupuncture treatments between 32 to 35 weeks of pregnancy. I have had success with women up to 37 weeks, but as the baby continues to grow it becomes more difficult for it to turn in its restricted space. A study by Cardini et al. "The Journal of American Medical Association' showed that of the women who received acupuncture, 75% changed to a cephalic presentation (head down) compared to 47% of the group who did not receive acupuncture.
So if you're not really into eating spicy foods and tired of walking laps around the park, come and try acupuncture to get that baby moving.
More information, click here
---
Electra Health Floor
 – 
970 Burrard Street
, Vancouver
Open 7 days a week from 8 am to 8 pm  
Acupuncture to Help Promote Labour and Turn a Breech Baby
Vancouver 604-685-4325
 (HEAL)  
YWCA
 – 
535 Hornby Street
, Vancouver
Open 7 days a week
Monday to Friday from 6 am to 10 pm
Saturday & Sundays from 9:30 am to 5:30 pm
---
---
Author: