Cupping Therapy in Vancouver
A Great Way To Use Your Acupuncture Benefits
Jessica Zerr BKin, RAc, C.SMA Jessica is a Registered Acupuncturist & Kinesiologist who specializes in Sports Acupuncture Treatment. Cupping therapy is not a new treatment; it's been around for thousands of years. The Chinese developed it, but the western world is finally starting to catch on to the amazing benefits of this therapy. You may have seen it on celebrities or athletes with red circles on their back; that's from cupping.
Cupping Therapy – Vancouver Acupuncture Clinic
Electra Health Floor location: 970 Burrard Street, Vancouver Open 7 days a week from 8 am to 8 pm 604-685-4325 (HEAL) YWCA location: 535 Hornby Street, Vancouver Open 7 days a week Monday to Friday from 6 am to 10 pm Saturday & Sundays from 9:30 am to 5:30 pm
 What Is Cupping?
Traditional cupping involves the use of a glass cup (specifically made for cupping treatment), putting a flaming cotton ball into the cup to draw out the oxygen and then quickly placing the cup on the skin. The cup then easily suctions onto the skin due to the lack of oxygen inside. Plastic and silicon cups may also be used for this type of treatment because they do not require the fire and alcohol. This makes them easier to work with, but it's obviously way less fun. In my practice my preference is to use the traditional glass cups. Why do we use cupping at our Vancouver acupuncture clinic? The theory behind cupping from a Traditional Chinese Medicine (TCM) perspective is that it helps to stimulate the flow of blood and draw toxins out of the body. The darker the mark left by the cup the more stagnation and toxins are thought to be in the body. The cups also vary in size and are chosen based on the area of the body they are being suctioned to. Depending on the type of condition being treated the cups may be left stationary or moved around. This is also referred to as "moving cupping". I prefer to use moving cupping to help release the fascia surrounding the muscle and connective tissue. It's very relaxing and you can even think of it as a reverse massage.
Does it Hurt?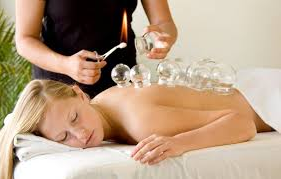 Generally no, cupping does not hurt and it shouldn't hurt. If it does, the suction may be too strong. The practitioner can easily adjust this and will communicate with you to make sure you are comfortable during the entire treatment. It's possible that the cups may leave a mark, so I always like to ask patients if they are going to be wearing clothing that will expose the cupping area. It may appear as anything from a light pink to a dark purple mark. These marks are not harmful and within 3-7 days they are usually no longer visible. There are certain conditions that cupping may not be suitable such as inflamed or broken skin, therefore it's best to consult with your healthcare practitioner to be sure cupping is right for you.
Why Not Give Cupping A Try?
You enjoy seeing your registered massage therapist on a regular basis, but the thought of having needles stuck in you just isn't as appealing. Maybe you've thought about getting cupping or maybe it's a brand new concept, so why not give it a try? You may just discover a whole new type of treatment you enjoy. Our Downtown Vancouver Registered Acupuncturists are also trained in cupping therapy, and it's just as relaxing and beneficial as a massage. Plus, it's another great way you can use your extended health benefits towards acupuncture.
Cupping Therapy – Vancouver Acupuncture Clinic
Electra Health Floor location: 970 Burrard Street, Vancouver Open 7 days a week from 8 am to 8 pm 604-685-4325 (HEAL) YWCA location: 535 Hornby Street, Vancouver Open 7 days a week Monday to Friday from 6 am to 10 pm Saturday & Sundays from 9:30 am to 5:30 pm
Jessica Zerr BKin, RAc. is a Registered Downtown Vancouver Acupuncturist & Kinesiologist who specializes in Sports Acupuncture Treatment
---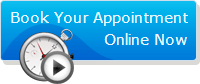 ---
BACK to Downtown Vancouver Acupuncturist Jessica Zerr's page
Cupping Therapy – Vancouver
---
Author: