Jessica Zerr BKin, RAc, C.SMA
Registered Acupuncturist
Downtown Vancouver Sports Acupuncture Treatment
---
— TWO DOWNTOWN VANCOUVER HEALTH CLINIC LOCATIONS —
Electra Health Floor
 – 
970 Burrard Street
, Vancouver
Open 7 days a week from 8 am to 8 pm  
604-685-4325
 (HEAL)  
YWCA
 – 
535 Hornby Street
, Vancouver
Open 7 days a week
Monday to Friday from 6 am to 10 pm
Saturday & Sundays from 9:30 am to 5:30 pm
---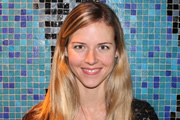 Jessica Zerr is a Registered Acupuncturist, Certified Sports Medicine Acupuncture Specialist® and Kinesiologist in Vancouver, British Columbia. She focuses on treating injuries both sport and work related. Conditions such as tennis elbow, achilles tendonitis, sciatica, shin splints and rotator cuff injuries, to name a few; all respond very well to acupuncture. Jessica combines kinesiology and acupuncture to provide a comprehensive treatment plan, including exercises and activity modifications to suit each individual's needs. Her goal is to help patients achieve their optimal health, giving them the freedom to do the things they enjoy most in life. By educating her patients about their treatment plan, she provides them with the tools to continue their healing outside of the clinic.
In her spare time Jessica likes to wakeboard, snowboard, play volleyball and travel.
How is Jessica Different From Other Acupuncturists?
Jessica holds a Bachelors in Kinesiology.
She assesses the injury with orthopaedic testing which enables her to blend acupuncture with rehabilitation. Patients have improved recovery time, and can get back to the activities they enjoy.

She is Certified in Sports Medicine Acupuncture®
She focuses on treating injuries both sport and work related. Patients can have confidence in their diagnosis and treatment goals.

Jessica works at the Electra Health Floor Burrard Street and the YWCA location.
The Electra Health Floor is an established health clinic in downtown Vancouver, open 8am to 8pm 7 days a week. There is always a receptionist available to answer your questions and connect you with one of their healthcare professionals.
Education
Doctor of Traditional Chinese Medicine – Canadian Institute of Traditional Chinese Medicine
Bachelor of Kinesiology – University of Calgary
Additional Training
Sports Medicine Acupuncture® Certification Program
Acupuncture and Herbal Medicine Internship – Mianyang TCM Hospital, China
Experience
Jessica has worked with athletes of all levels and backgrounds, including varsity hockey players, varsity soccer players, professional volleyball players, and runners, including athletes who have competed in the Chicago and Boston marathons.
Treatments
Visit Jess's website at www.jessicazerr.com to learn more about her approach to treating injuries, questions about acupuncture, success stories and more.
Common Injuries that Respond Well to Acupuncture & Electro-stimulation (IMS) Include:
Shin Splints
Acromioclavicular (AC) Joint Dysfunction
Bursitis
Plantar Fasciitis
Lateral Epicondylitis (Tennis Elbow)
Medial Epicondylitis (Golfers Elbow)
*please inquire if your condition is not listed above
Articles
What is Intramuscular Stimulation?
Acupuncture for Sports Injuries
Acupuncture for Runners
Acupuncture for Shoulder Injuries
Cupping Therapy
Acupuncture to Help Promote Labour and Turn a Breech Baby
Why are Olympians Cupping?
Pricing
Initial Acupuncture Treatment: $105 – 50 minutes
Follow-up Treatment: $105 – 50 minutes
Testimonials
Acupuncture success stories from Jessica's patients can be found via any of these links:
Jessica's website
Google+
Facebook
Yelp
Linkedin
*Connect with Jess through any of these social sites and stay up to date with her blogs about acupuncture and injuries.
---
Sports Acupuncture – Vancouver, BC (downtown)
604-685-4325 (HEAL)
---
Who Can Benefit From Acupuncture with Jess?
Individuals suffering from acute and chronic pain can use acupuncture to treat their condition and help relieve their pain. Whether you have tendonitis, a sprained ankle, a rotator cuff injury, tennis elbow or a previous injury, acupuncture combined with electro-stimulation (IMS), can help you recover quickly and get you back to doing the things you enjoy most in life.
How Does Acupuncture and Electro-stimulation Help Treat My Injury?
It depends on the stage of the injury but the treatment can:
stimulate the injured area to promote blood flow and decrease inflammation to speed up the healing process
help the fibers of the injured tissue to align, allowing them to heal properly before scar tissue forms
break down scar tissue from a previous injury, which can be a source of pain and
decreased mobility
I'm Afraid of Needles. How Am I Supposed to Get Acupuncture?
The goal of Jessica's treatments is not to cause pain. She has treated several patients with a fear of needles and most of them walk away wondering what they were so worried about. Acupuncture can be a comfortable experience once your body knows what to expect. If at anytime you are feeling pain, just let Jess know, and she will make adjustments until you are comfortable. You can also check out The Top 6 Questions Asked During An Acupuncture Treatment
How Many Acupuncture Treatments Will I Need?
This all depends on the individual and the injury being treated. It's important to ask specifically about your condition. Usually patients will need to commit to 3 treatments in a 2 week period at which point their progress is re-assessed. It is rare that treatment continues consecutively beyond 10 treatments.
---
Sports Acupuncture – Vancouver, BC (downtown)
604-685-4325 (HEAL)
---
Back to Acupuncture Treatment Clinic
---
Author: