Acupuncture For Runners
Downtown Vancouver Acupuncture Treatment For Runners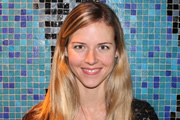 Jessica Zerr BKin, RAc, C.SMA (Registered Acupuncturist) Acupuncture for Shoulder Injuries Shoulder injuries are one of the most common types of injuries, yet people often ignore the pain or do not seek proper treatment until it becomes unbearable. Things that once seemed simple, like putting on a jacket, reaching overhead, or even sleeping, have now become impossible. What seemed like an insignificant complaint at first, can progress to muscle imbalance, increased pain and loss of function.
---
Electra Health Floor
–
970 Burrard Street
, Vancouver Open 7 days a week from 8 am to 8 pm  
Acupuncture Treatment For Shoulder Injuries Vancouver 604-685-4325
(HEAL)  
YWCA
–
535 Hornby Street
, Vancouver Open Monday to Friday from 8 am to 8 pm
---
Acupuncture Treatment for Shoulder Injuries – Downtown Vancouver
The shoulder is a very complex joint and can be injured in several ways, therefore making a proper diagnosis and treatment plan requires a thorough and detailed clinical exam. Given the intricacy of the shoulder, we will focus on some of the main injuries that occur. Acupuncture can be used for Supraspinatus Strains/Tendonitis, Infraspinatus Strains, Acromioclavicular Joint (AC Joint) Separation and Frozen Shoulder. Acupuncture For Supraspinatus Strain/Tendonitis and Acupuncture For Infraspinatus Strains The rotator cuff is made up of four important muscles that are responsible for rotation and movement of the shoulder joint. Their other important role is dynamic joint stabilization. One of the four rotator cuff muscles is called the supraspinatus, and it's also the muscle most prone to injury. It's responsible for raising your arm out to the side. When this muscle is injured, pain may be felt in the shoulder but it can also refer down the arm and as far as the wrist. Since the pain can present in different locations, this injury is often misdiagnosed. Falling on an outstretched arm, overuse from sports such as volleyball, baseball, swimming and tennis, chores around the house such as washing windows, and age can all be causes of this shoulder injury. Acupuncture for a supraspinatus strain is very effective at helping improve blood flow to the area to promote healing. When the supraspinatus is injured it can also become inflamed. This may lead to shoulder tendonitis or shoulder impingement syndrome. Acupuncture for shoulder tendonitis can help to decrease the local inflammation, which in turn will decrease the associated pain. The infraspinatus muscle often becomes involved in rotator cuff injuries either because this muscle has also sustained an injury or because it is now over compensating for the loss of function of the supraspinatus. Acupuncture can be used to treat the infraspinatus muscle as well, by helping it to relax from the extra work it's been doing, an important part of the treatment process. Acupuncture For Acromioclavicular Joint (AC Joint) Separation/Injuries The AC Joint is commonly injured in contact sports such as hockey, football and wrestling. It is usually due to a fall on the arm or shoulder. It will be tender to touch on the top of the shoulder and patients often have pain when moving their arm across their body. There are different degrees of an AC Joint injury. Acupuncture can be used for treating an injury to the AC Joint, as long as it is not a complete tear of the ligament. Ligaments have a low blood supply to begin with therefore when they become injured the recovery time tends to be much slower. Acupuncture will help increase the blood supply to the ligament and decrease the inflammation. It can even help with chronic cases that have a step deformity of the AC joint. Acupuncture For Frozen Shoulder Frozen Shoulder, also known as adhesive capsulitis has little know about its etiology. There is a theory that has been proposed by Janet Travell, author of Myofascial Pain and Dysfunction: The Trigger Point Manual. She believes that trigger points in the subscapularis muscle are a major contributor to frozen shoulder. The subscapularis muscle is part of the rotator cuff family. People often describe the sensation as "hot" or wanting to dig deep in their underarm to get to the source of the pain. The pain may also present on the back of the shoulder and down in the wrist, but rather than go the route of cortisone injections, painkillers or surgery, acupuncture for frozen shoulder is a great alternative. Due to the location if this injury, massage therapy and physical therapy often have a difficult time producing lasting results. Acupuncture is able to reach that point deep in the shoulder and release the trigger point in the subscapularis. Stop guessing what may be causing your shoulder pain, and hoping it will just go away on its own. Speak to an acupuncturist trained in musculoskeletal health and injuries to see what acupuncture can do for you.
Acupuncture Treatment for Shoulder Injuries in Vancouver
---
Electra Health Floor
–
970 Burrard Street
, Vancouver Open 7 days a week from 8 am to 8 pm  
Acupuncture Treatment For Shoulder Injuries Vancouver 604-685-4325
(HEAL)  
YWCA
–
535 Hornby Street
, Vancouver Open Monday to Friday from 8 am to 8 pm
---
Downtown Vancouver Acupuncturist Treats Shoulder Injuries
---
Back to Acupuncture Home
---
Author: