Rolfing in Vancouver – Structural Integration Clinic
Structural integration sessions with Vancouver Rolfer Glenn MacRae, allow for an unequaled and unprecedented ability to dramatically alter your posture and structure. "Rolfing" is the nickname that many clients and practitioners know this therapeutic massage work by, and it is now a registered service mark in 27 countries. Professional athletes, dancers, children, business people, and people from all walks of life have benefited from Rolfer postural massage therapy. Our Rolfer (Glenn MacRae) works to help you ease pain and reduce chronic stress.
Regarding Extended Medical claims:
*Yes, Rolf Structural Integration sessions with Glenn can be claimed under his Registered Massage Therapy License
---
Downtown Vancouver Rolfing Clinic
Electra Health Floor – 
970 Burrard Street
, Vancouver BC
Open 7 days a week from 8 am to 8 pm
604-685-4325 (HEAL)
---
Vancouver Rolfer: 
Glenn MacRae, RMT, Rolf Structural Integration
What is Rolfing?
Rolfing, named for its inventor Dr. Ida Rolf, is a form of deep tissue massage.The main technique used is deep tissue massage. It is aimed at reorganizing the relationship between connective tissue surrounding the muscles (fasciae) and the muscles, so that the muscles can work in tandem. With time and due to overuse, stress and fatigue, physical misalignment occurs, which affects an individual's movement and posture and interferes with the psychological health. Beneficiaries of structural integration techniques have reported some increase in height, reduction in stress, easier movement and better posture.
For who is Rolfing prescribed?
Rolfing is a useful technique for use in the following situations:
Stress induced body fatigue
Athletes who want to improve mobility and co-ordination
Chronic conditions e.g. migraines, muscle ache and pains
Tension accumulation characteristic of stress
Some neurological impairments like Carpal Tunnel Syndrome
Asthma patients
Rolfing can not only be applied as a form of therapy for the treatment of some pre-existing condition but everyone stands to benefit from it. This is because it can be used to treat stress, not just injuries. It is a holistic practice, which restores a sense of control over the body, usually taken away by stressful tension accumulating in the body which results to negative physical effects.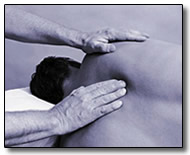 Tension can accumulate in two ways: through compensation and through holding patterns. For instance, when you have hurt one leg in such a way as applying pressure to it would be painful; you'll 'favor' that leg, and support most of your weight on the other leg. This is called compensation, and can carry on out of habit long after the injury has healed. Holding patterns are formed by maintaining the body in one position for extended time durations, such as spending days hunched in front of a computer. In time, the body adjusts to this posture, making stretching back to normal posture painfully uncomfortable. Rolfing is ideal for resolving these issues.
Now more than ever younger and younger people are seeking out Rolfing services as a more intense and productive way of relieving stress.
How Rolfing works
Rolfing Involves Three Main Phases Of Operation:
Palpation in which the tissues are pummeled and prodded to identify regions of imbalance to determine areas that need therapy
Discrimination, where the fasciae will be separated from muscles, especially those rendered out of place by injury and/or strain.
Integration, which involves bringing separated segments together in improved relationship, restoring vertical alignment with respect to the gravitational field.
One might expect to feel mild pain in the course of treatment, which can be eliminated by use of a mild analgesic. It is also important to keep the body well hydrated.
---
Downtown Vancouver Rolfing Clinic 
Electra Health Floor – 
970 Burrard Street
, Vancouver BC
Open 7 days a week from 8 am to 8 pm
604-685-4325 (HEAL)
---
We all develop personal habits that unknowingly cause stress in our bodies. The way we walk, sit, talk on the phone, work on the computer, carry our children, bend, lift, exercise – as well as accidents and injuries, can cause unconscious compensations and contractions. Over time, these daily, habitual patterns of poor posture and restricted movement create, aches, pains and gradual loss of function and flexibility. Our behavior and even how we think becomes affected. Gradually, shoulders hunch, the head droops forward, low back sways, weight shifts off balance and begins to accumulate in specific areas of the body. This process often occurs over a long period of time and typically, we don't notice until we hurt, feel tight or begin to feel our "age".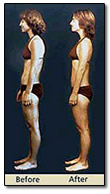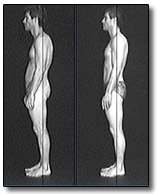 Chronically contracted muscles become tight, hard and dense. The available range of motion in the joints is restricted and begins to diminish. A sudden, forceful movement beyond the limits of this restriction – a movement that might occur in an athletic effort or a misstep from a curb, etc. – will overstretch the connective tissue, causing a pull, strain, tear or break. This loss of flexibility, which has proven a major factor in how people age; can cause aches and pains to become more common and frequent. Vitality and spontaneity diminish, breathing and circulation can become sluggish. We just don't like the way we look and feel. We are now caught in a vicious downward spiral of frustration and poor self-image.
The body's structural flexibility and changeability is due to its web-like network of connective tissue called fascia. Fascia encompasses and weaves throughout the entire body. It provides a supportive medium similar to a sculptor's clay. Applying appropriate, sensitive and skillful manipulation, A Rolfer's hands create the necessary pressure and warmth that releases and reorganizes this tissue. As the fascia becomes more malleable, the Rolfer is able to renew the symmetry and integration of all your body's parts into a natural and cohesive unit. With the release of constrictive fascia, the body is "free". The result is a restored, enhanced and realigned body that is more supportive, vital and healthy. The client can both feel the difference, as well as gain a new awareness and insight into their structural patterns. Education is always a part of the solution and self-prevention.
Our Downtown Vancouver Rolfing clients commonly report feelings of "deep relief" and "lightness". Other benefits can include greater flexibility and freedom of movement, lower tension levels and increased amounts of energy and patience. There is often better sleep, more elegant posture and appearance, as well as a deeper awareness, understanding and priority toward one's health and well-being.
---
Downtown Vancouver Rolfing Clinic
Electra Health Floor – 
970 Burrard Street
, Vancouver BC
Open 7 days a week from 8 am to 8 pm
604-685-4325 (HEAL)
---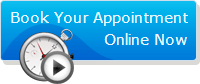 Dr. Oz recommends Rolfing on the Oprah show
---
Rolfing Videos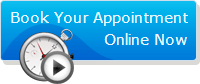 ---
Downtown Vancouver Rolfing Clinic
Electra Health Floor – 
970 Burrard Street
, Vancouver BC
Open 7 days a week from 8 am to 8 pm
604-685-4325 (HEAL)
---
BACK to Electra health Floor
Vancouver Health Centre
home page
---
Author: