Michael D'Alton
International Bio-Energy Practitioner, Trainer and Inspirational Speaker. Dublin born Michael D'Alton began his professional career in the field of Energy Medicine in 1993.
Michael's specialty is treating back pain, headaches and low energy and his success has been featured on The Oprah Network, BBC television, The London Daily Mail, The Irish Times, The Sunday post, The Scotsman, Joy TV, The W Network, The Kid Carson Show and Numerous other Media.
---
Electra Health Floor – Downtown Vancouver
The treatment is non-invasive and suitable for all ages and conditions, this treatment has astounding success in treating a wide range of ailments!
Note: Please arrive at least 20 minutes early to fill out initial intake form and relax before treatment.
Bio-Clinic Times: Tuesday between 9:20am-1:40pm, Wednesday between 2:50pm-7:50pm and Thursday between 9:20am-1:40pm
Recommendation: Michael recommends having 3 consecutive day sessions in one week and then one session the following week followed by one follow up session three weeks later OR alternatively one session each week for four consecutive weeks followed by a follow up session three weeks later.
During the course of treatment: Drink lots of water each day to assist the body in detoxing. Take 15 minutes each day to relax and do nothing.
One course of treatment is 5 sessions and is usually enough however some clients may require more treatment depending on the seriousness of their ailment and the length of time that they have it.
Pricing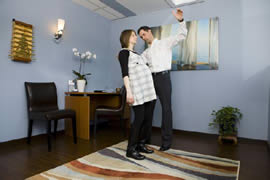 Michael at Electra Health Floor's Energy Healing Clinic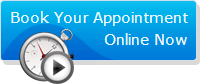 Back to Vancouver Bio Energy Healing
---
Author: