Cupping and Gua Sha (Scraping)
Gua Sha involves palpation and cutaneous stimulation where the skin is pressured, in strokes, by a round-edged instrument; that results in the appearance of small red patches called 'sha' that will fade in 2 to 3 days.
Raising Sha removes blood stagnation which is considered pathogenic. This promotes normal circulation and metabolic processes.
The patient experiences immediate relief from pain, stiffness, fever, chill, cough, nausea, and so on. Gua Sha is valuable in the prevention and treatment of acute infectious illness, upper respiratory and digestive problems, and many other acute or chronic disorders.
Acupuncture Vancouver BC (downtown)
7 days a week – 8 am to 8 pm.
604-685-4325
In classical Chinese practice, the Gua Sha technique is most commonly used to:
Reduce fever (the technique was used to treat cholera).
Treat fatigue caused by exposure to heat (often used to treat heat-stroke) or cold.
Cough and dyspnea: bronchitis, asthma, emphysema.
Treat muscle and tendon injuries.
Push sluggish circulation, fibromyalgia.
Treat headache.
Treat sunstrokes / heat syncope and nausea.
Treat stiffness, pain, immobility.
Treat digestive disorders.
Treat urinary, gynecological disorders
Cupping is a method of applying acupressure by creating a vacuum next to the patient's skin. In traditional Chinese medicine (TCM) it involves placing glass, plastic, or bamboo cups on the skin with a vacuum. The therapy is used to relieve what is called "stagnation" in TCM terms, and is used in the treatment of respiratory diseases such as the common cold, pneumonia, and bronchitis. Cupping is also used to treat back, neck, shoulder, and other musculoskeletal pain.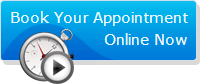 Back to Acupuncture Vancouver Clinic
---
Author: