Menstrual Cramp Relief
Vancouver RMT Provide Menstrual Cramp Relief – Downtown Vancouver's Electra Health Floor
Vancouver's Electra health Floor offers visceral manipulation treatments.
Visceral manipulation can be a gentle and respectful technique to help
women with relief from menstrual cramp pain.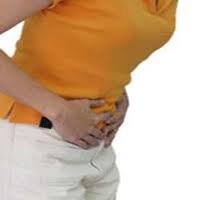 The main purpose of visceral manipulation is to enhance the normal mobility and motion in the body's organs after it has suffered a trauma or to resolve anatomical mal-placement and dysfunction of their otherwise 'normal' pelvis. Tension and adhesions can cause our organs to work against each other, creating chronic irritation and abnormal points of tension. In the female body, these areas of tension can be referred to as menstrual period pains.
In certain cases, with women that experience dysmenorrhea or painful periods, there can often be misalignment in the pelvis. The strong ligaments that offer the uterus and cervix support, can present with a certain level of dysfunction, causing mechanical pressure on the cervix. This restricts the ability of the cervix to let menstrual flow to give easily. This causes forceful uterine contractions resulting in the all too familiar menstrual pain.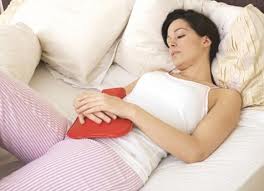 Due to the delicate and often highly reactive nature of the visceral tissues, gentle force precisely directed reaps the greatest results. As with other methods of manipulation that affect the body deeply, Visceral Manipulation works only to assist the forces already at work. Because of that, trained massage therapists can be sure of benefiting the body rather than adding further injury or disorganization.
Your first visceral manipulation appointment may last up to 45min in length. Your massage therapist will locate any restrictions or blockages in your body, by testing the motions of your ligaments. Each treatment is client specific, and can vary from a single treatment to a series of subsequent visits in order to achieve successful results and ultimately providing you with the relief from menstrual cramping.
Talk to your Registered Massage Therapist about any further questions you may have on taking the next step to an effective holistic remedy for menstrual cramps.
You can book an appointment by clicking on the appointment booking link below, or you can call the Electra Health Floor at 604-685-4325.
Visceral manipulation – Vancouver menstrual cramp treatments available at Electra Health Floor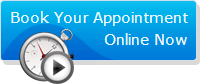 BACK to Vancouver Massage Therapy
---
Author: