Naturopathic Vitamin B12 Injection Therapy
Why are so many people getting Vitamin B12 injections lately? Are they safe? Could B12 shots benefit you? Here's all you need to know about Vitamin B12 Injection therapy from a Naturopathic perspective…
---
Vitamin B12 Injections
Vancouver Naturopaths

---
Electra Health Floor – 
970 Burrard Street
, Vancouver, BC
Open 7 days a week from 8 am to 8 pm
604-685-4325 (HEAL)
---
B12 Injections: Fad or For Real?
With natural medicine and therapies taking center stage, I'm sure you know someone who has had, or regularly gets, B12 shots and swears they feel younger, more energetic, happier, and thinner than before the injection therapy. Like many, you may be wondering if what you've heard about B12 vitamin injections seems more like a heath trend than a scientifically backed medical therapy.
Before we leap into the particular advantages of receiving vitamin B12 shots, let's look at the benefits of the vitamin itself, and why it is so essential for health and wellbeing.
What is Vitamin B12?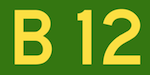 B12 is a water soluble vitamin naturally produced by a gut bacteria that feeds on the cobalt of the soil. The B12 vitamin assists the body in adequately forming red blood cells, replicating DNA, lowering Homocysteine levels (which reduces the risk of heart disease and stroke), and forms the fatty substance Myelin that safeguards the body's nerve cells. The bottom line is that your body needs B12 to create energy and without it, you can end up feeling sluggish, tired and unwell.
Why don't I already have enough Vitamin B12?
The problem most people have with vitamin B12 is absorption. Many people receive vitamin B12 injection therapy because of their difficulties absorbing this vitamin either through food sources or capsule form. These difficulties are usually caused by acid levels in the stomach. And while many people can take vitamin B12 orally or include many B12 foods into their diet, there are still a great number of folks who cannot absorb nearly enough of this vitamin to experience its effectiveness. That's where B12 shots come in.
Vitamin B12 injections – Vancouver Naturopaths
have been providing them for years
B12 injections are ideal for people with any type of absorption issues that need more of this vitamin. Not sure if you need more Vitamin B12? No problem. If you are experiencing any of the following symptoms and/or conditions, please talk to one of our naturopathic professionals about how B12 therapy may help:
Low energy
Depression
Anxiety
Chronic fatigue
Confusion
Mental fog
Memory loss
Menstrual difficulties
Anemia
Weight gain
Difficulty losing weight
Numbness in extremities
Dizziness
Headaches
Chronic pain
Gastritis
---
Vitamin B12 Injections
Vancouver Naturopaths

---
Electra Health Floor – 
970 Burrard Street
, Vancouver, BC
Open 7 days a week from 8 am to 8 pm
604-685-4325 (HEAL)
---
The undeniable benefits of Vitamin B12 injection therapy…
Most everyone can benefit from a B12 shot – especially those overcoming a bout with a cold or flu, or even more serious illnesses like cancer and pernicious anemia, who need a boost of the vitamin's energy and wellness.
B12 vitamin therapy is also popular for who aren't battling with an illness, for instance those who live an active lifestyle and like to stay on top of their game, like athletes, celebrities, new mothers, seniors, vegetarians and patients wanting to lose weight.
So what can you expect after B12 therapy?
After B12 vitamin injections, many patients report feeling a natural and gradual boost in their energy levels. Patients also experience greater clarity, less brain fog, and improved mood, memory and reaction time. B12 is also involved in the process that converts food into energy, this is why it gives people such a noticeable energy boost (without causing the jitters). Many patients use B12 shots for that energy production leading to weight loss, especially in cases where adrenal fatigue occurs and weight loss becomes sluggish or non-existent.
Vitamin B12 Risks
Serious side effects can occur when taking vitamin B12 without the expertise of a medical professional. Some of those side effects could include chest pain, shortness of breath, and/or swelling. These rare (but very serious) side effects may occur if one self-administers a dosage that's too high for one's body. For your well-being and safety, always seek professional advice regarding proper B12 dosing from a medical and/or naturopathic professional.
Is Vitamin B12 injection therapy for you?
Vitamin B12 therapy is a very common practice in the naturopathic community,and is firmly established on clinical and scientific evidence. At The Electra Health Floor's Vancouver Naturopathy Clinic, we use only the most advanced vitamin B12 injection therapies available to keep you feeling your best.
If you feel that you are a candidate for our vitamin B12 injection therapy treatment, and would like more information, please contact one of our Naturopathic doctors.
---
Vitamin B12 Injections
Vancouver Naturopaths
Electra Health Floor – 
970 Burrard Street
, Vancouver, BC
Open 7 days a week from 8 am to 8 pm
604-685-4325 (HEAL)
---
IV therapy, Myers' Cocktail, Vitamin B12 injections:
Vancouver Naturopathy Clinic
Holistic Health – Alternative Health – Natural Remedies
Downtown Vancouver Naturopathy Treatment
BACK to Downtown Vancouver Naturopath Clinic 
---
Author: