Bio-Identical Hormone Replacement Therapy
Downtown Vancouver Bio-identical Hormone Replacement (BHRT) Clinic.
There are many imbalances that can occur in a women's body in each of the three phases of hormonal health: Pre-menopause, Peri-menopause, and Menopause. Bio-identical Hormone Replacement Therapy using bio identical hormones (or BHRT) can be an effective form of treatment in each phase and stage of menopause, depending on the severity of hormonal balance or imbalances that occur.
Who Needs Bio-identical Hormone Replacement Therapy?
Women can be much depleted in each of the various stages of menopause and may need BHRT to assist them in re-establishing their energy, vitality and overall health. Bio-identical hormones are indistinguishable to the naturally occurring hormones that our body produces and therefore, they can be very useful in treating patients experiencing mild, moderate and even, extreme menopausal symptoms.
---
Bio-identical Hormone Replacement Therapy in Vancouver

---
Electra Health Floor –
970 Burrard Street
, Vancouver BC
Open 7 days a week from 8 am to 8 pm
604-685-4325 (HEAL)
---
How Does Bio-identical Hormone Therapy Work?
At our downtown Vancouver clinic, Bio-Identical Hormone Therapy is distinctively adapted by a naturopathic doctor or compounding pharmacy to meet the needs of each patient. Bio-identical hormones are often used in combination with a customized program, consisting of diet, vitamins, homeopathic, herbal, and other nutritional therapies. This type of treatment is designed to ensure optimal health, vitality and the ultimate mitigation of troublesome menopausal symptoms and conditions.
Genetics, along with personal lifestyle choices, such as reducing stress, nutritional intake and physical activity play a significant role in how well your body responds to hormonal health and changes. Your naturopathic doctor will ensure to promote the value of maintaining a healthy lifestyle into your Bio Identical Hormone Replacement Therapy program.
First, your naturopathic doctor will conduct laboratory testing to assess the body's current hormonal condition. Once the laboratory testing is complete, the doctor will have a better idea as to what sort of customized hormone replacement therapy plan will be put together for you. The naturopath doctor will also consult with the patient on troubling symptoms and problems they would like to eliminate. Some of the most common issues women going through any of the phases of menopause report are:
Lack of energy
Unexplained fatigue
PMS difficulties and menstrual related symptoms and issues
Infertility problems
Early or difficult menopause
Andropause (male menopause)
Blue moods
Irritability
Unexplained weight gain
Difficulty losing weight
Lack of sexual desire
Vaginal dryness
IBS (Irritable bowel syndrome)
Reduced muscle mass
General body weakness
Vulnerable bones ( osteopenia / osteoporosis)
Insomnia and other sleep disturbances and related difficulties
High anxiety
Aging skin
Inflammation
Hypoglycemia
Metabolic syndrome
Thyroid issues
Hair loss or thinning
Hot flashes and night sweats
Is Bio Identical Hormone Replacement Therapy Safe?
There are numerous studies and medical reports showing that Bio-identical Hormone Replacement Therapy is a safer and an equally effective alternative to Conventional Hormone Therapy (CHT) for the relief of menopausal symptoms and problems. At our naturopath clinic, our specialized naturopathic doctors create individualized, healthy and effective hormone replacement therapy programs for each of our patients suffering from menopause, peri-menopause, pre-menopause and PMS issues – through Bio-identical Hormone Replacement Therapy.
Bio-Identical Hormone Replacement Therapy at our Downtown
Vancouver naturopathy clinic is safe and effective
To be properly administered, Bio-identical Hormone Replacement Therapy, as we prescribe it, is based on your individual needs and symptoms, assessed from a thorough client history and consultation, saliva and/or blood lab tests. A full hormone assessment is carefully conducted to properly evaluate menopause symptoms and issues, and ultimately restore optimal health and well being.
Our naturopathic dosctors will meet with you personally to discuss your symptoms, review your laboratory results and discuss the appropriate term of hormone replacement therapy to meet your personal needs.
Are You A Candidate For Bio Identical Hormone Replacement Therapy?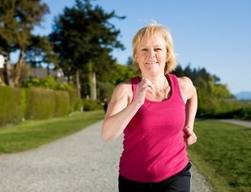 Our naturopathic clinic is firmly established on clinical and scientific menopausal treatment and evidence. At The Electra Health Floor's Vancouver naturopathy clinic, we use only the most advanced therapies available to keep you feeling your best. Our naturopathic doctors have extensive training in women's menopausal health, and we specialize in using menopause therapies and Bio-identical Hormone Replacement Therapy to help you achieve optimal health in every area of your life.
If you would like to learn more about Bio-identical Hormone Replacement Therapy at our downtown Vancouver clinic, please contact one of our naturopathic doctors.
---
Bio-identical Hormone Replacement Therapy
Vancouver Hormone Replacement Clinic

---
Electra Health Floor – 
970 Burrard Street
, Vancouver BC
Open 7 days a week from 8 am to 8 pm
604-685-4325 (HEAL)
---
BACK to naturopath home page
---
Author: