Physiotherapy Treatment of Neck Pain
Electra Health Floor – Downtown
Vancouver Physiotherapy: Neck Pain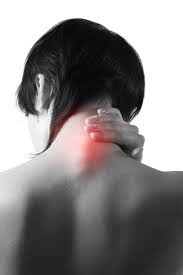 Neck pain affects nearly everyone at some point in their lives, however the experience of neck pain is not at all universal. This is why our physiotherapists seek the root causes of neck pain before it's possible to discuss possible treatment plans. By first understanding the cause, physiotherapists are better able to prescribe the best possible treatments for neck pain.
Our downtown Vancouver physiotherapists treat neck pain, first by diagnosing the cause, then by initiating effective treatments.
It would not be fair to classify neck pain as a single phenomenon, as the individual experience of it can vary considerably. Most commonly, people experience it as stiffness in the neck, making it difficult to turn the head to either side, or to tilt the head up and down. This lack of comfortable mobility can make many daily activities quite challenging, whether they be working at the computer, driving a car, or gardening in the yard.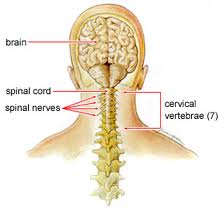 Neck pain can be chronic or acute, and it can exist well beyond the actual neck region. There are several vertebrae that make up the neck that pain can be caused by which can in turn cause pain in the arms and shoulders as well as both the upper and lower back. Neck pain can also be associated with headaches, particularly toward the back of the head. With such varied experiences, neck pain treatments can be equally varied, and should be custom tailored to each individual patient.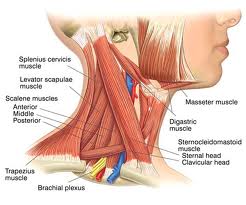 What causes neck pain in the first place? Despite being relatively delicate, the neck has the task of having to support the head, which is quite a heavy part of the body. As such, neck pain can come about from a number of different injuries. Whiplash from automobile accidents is increasingly common, as well as chronic neck strain from long periods of sitting in front of the computer. Other common causes of neck pain include pinched nerves, degenerative diseases, viral infections, meningitis, and fibromyalgia.
In the case of infections, lymph glands can swell and cause neck pain. Alleviating that pain will have more to do with eliminating the infection. By contrast, neck pain caused by constant strain and chronically poor posture is better addressed through other means.
Visiting with your family doctor is a good first step in determining the root cause of your neck pain. From there, he or she may recommend that you see a registered physical therapist, chiropractor, or massage therapist for further consultation. A physiotherapist is particularly useful in this regard, as he or she can help on several fronts.
One part of the treatment for neck pain may involve developing appropriate flexibility and strength exercises. It is important that you consult with a medical professional like a physiotherapist for this, as incorrect exercises can do more harm than good. These neck strengthening exercises can simultaneously help to alleviate current pain while also avoiding injuries in the future.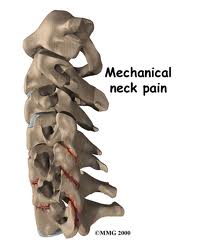 Vancouver Physiotherapists & Neck Pain Treatment
Our physiotherapists can also work to manipulate portions of the neck, shoulders, arms, and back directly. Whether you are experiencing more of a dull ache or more of an acute pain, this direct manipulation can help to re-align the spine and provide better support. Similarly, therapeutic massage from a registered massage therapist can improve blood flow, reduce strain, and increase flexibility.
Depending on your specific circumstances and the precise cause of the neck pain, physiotherapists may also recommend certain home care remedies. Exercises for the neck and related areas are a fundamental part of this, but you may also find some relief from Jacuzzi treatments, specific neck stretching exercises, and certain neck pain relief products like specially designed pillows.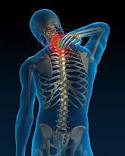 There is much debate over whether the application of heat or the application of cold is better for treating neck pain. Once again, this depends on the nature of the neck pain and its cause. Some circumstances call for a cold application, while it may be more appropriate to apply heat under other circumstances.
This is why it is best to consult with a physiotherapist for neck pain treatment protocols.
While pain medication may help to address the outward symptoms of neck pain, they do not address the underlying causes. Analgesics and muscle relaxants can provide some relief, but it is imperative to address the root causes of the neck pain to minimize its occurrence in the future.
---
Our downtown Vancouver physiotherapy clinic has three registered physiotherapists
professionally trained to treat neck pain.
For Neck Pain;
Downtown Vancouver Physiotherapy Clinic
Electra Health Floor – 
970 Burrard Street
, Vancouver BC
Open 7 days a week from 8 am to 8 pm
604-685-4325 (HEAL)
---
BACK to Electra Physiotherapy Vancouver
---
Author: