Physiotherapy Assessment
Our downtown Vancouver physiotherapists treat individuals of all ages, shapes, sizes, and abilities, and anyone can book an appointment for a physiotherapy assessment.
Doctor referrals are not essential to see one of our physiotherapists, though some extended medical plans do require referrals in order to be eligible for coverage. It's best to check with your particular medical plan provider as to what physiotherapy coverage is available to you. For more information please feel free to give us a call.
---
Call our downtown Vancouver Physiotherapy Clinic
— WE NOW HAVE TWO DOWNTOWN VANCOUVER LOCATIONS —
Electra Health Floor – 
970 Burrard Street
, Vancouver BC
Open 7 days a week from 8 am to 8 pm
604-685-4325 (HEAL)   YWCA – 
535 Hornby Street
, Vancouver BC
Open Monday to Friday from 8 am to 8 pm
604-685-4325 (HEAL)
---
Physiotherapy focuses on the restoration and maintenance of mobility and movement of the whole body. It can be a beneficial component in the treatment in everything from acute athletic trauma or repetitive strain injuries, to disease and the effects of aging on the body.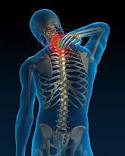 Generally, during an initial physiotherapy assessment, patients are asked to provide a comprehensive medical history. This includes details of previous injuries, type and severity of on-going aches or pains, as well as any medical conditions and/or family history of illness or disease.
In some cases, physiotherapy assessments may also involve the review of medical reports or images (such as x-ray or magnetic resonance imaging – MRI's). The more information provided to the therapist during this initial assessment, the better they'll be able to correctly identify and treat the problem.
A thorough physiotherapy assessment is important to the treatment's success. An assessment acts as a diagnostic tool and leads to the development of individualized treatment plans.
Being able to both correctly perform, and accurately understand the results of physiotherapy assessment tools directly influences the improvements that can be achieved through treatment. Therefore, when choosing a physiotherapist it's important to ask about credentials and areas of expertise.
Vancouver Physiotherapy Assessment
All Vancouver physiotherapists are trained to have a strong understanding of the human anatomy and kinetics, although many choose to concentrate in particular areas. Examples include specialization in the prevention and treatment of sports injuries, neurological trauma, or surgical rehabilitation (such as following joint replacement). Some therapists even choose to further specialize, working with specific areas of the body, for instance the knees, or the back and neck.

Electra Health Floor's downtown Vancouver physiotherapists treat a wide spectrum of injuries and conditions that have consistently been shown to benefit from physiotherapy treatment. However, we receive many inquiries about who might be eligible for physiotherapy, as well as what is required for and involved in this treatment.
Because of the vast range of problems that can benefit from physiotherapy, an extensive variety of visual and hands-on assessment techniques are used. These methods of assessment help the physiotherapist to identify any asymmetries in posture, inconsistencies in gait, reduced flexibility, limited range of motion in joints, as well as any associated muscular imbalances. All these elements can be a result of, or a contributing factor to, pain and injury.
Following your initial physiotherapy assessment, the Physiotherapist will suggest a treatment plan. Often this will involve a mixture of hands-on therapy as well as prescribed exercises to increase strength and mobility related to the problem at hand.
Successive appointments may also be recommended. At these appointments, further assessment techniques will be used, as ongoing assessment is essential in monitoring progress and determining future steps in a customized treatment plan. All of these measures help to ensure continued improvement and prevent recurring injury.
Depending on the area of the body requiring treatment, when attending a physiotherapy assessment it's a good idea to bring athletic clothing, such as shorts, a t-shirt, and running shoes. If applicable, the patient may need to perform certain exercises and this attire is often most comfortable and also allows for a more accurate assessment by the therapist.
Because of physiotherapy's widespread applications, it can significantly contribute to physical, mental, and emotional wellness for many individuals by playing an important role in injury prevention and rehabilitation.
To schedule a physiotherapy assessment or to find out if you could benefit from physiotherapy, please contact Electra Health Floor's Vancouver Physiotherapy clinic.
---
Call our downtown Vancouver Physiotherapy Clinic
— WE NOW HAVE TWO DOWNTOWN VANCOUVER LOCATIONS —
Electra Health Floor – 
970 Burrard Street
, Vancouver BC
Open 7 days a week from 8 am to 8 pm
604-685-4325 (HEAL)   YWCA – 
535 Hornby Street
, Vancouver BC
Open Monday to Friday from 8 am to 8 pm
604-685-4325 (HEAL)
---
BACK to Physiotherapy
---
Author: