Radial Shockwave Therapy in Vancouver
Registered Physiotherapist Selenia Iacchelli provides 
Radial Shockwave Therapy in downtown Vancouver, at the YWCA.
---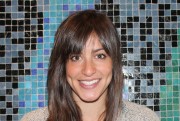 Radial Shockwave Therapy uses high-intensity sound waves to improve metabolism and blood circulation, which stimulate the body's own repair mechanisms and allow it to do a better job of healing itself at a more accelerated rate – particularly in the case of chronic, longstanding conditions.
Shockwave therapy is also used to help breakdown calcium deposits and scar tissue—both of which are often responsible for limited function and mobility. Also, the breaking down of calcium deposits allows their building blocks to be reabsorbed by the body.
Lastly, Radial Shockwave Therapy stimulates the growth of new blood vessels in the target area, therefore re-injury, or recurrence of the condition being treated, is rare.
Radial Shockwave Therapy – Vancouver Physiotherapy Clinic
Shockwave Therapy – Conditions Treated
Shockwave therapy is used to treat a variety of conditions at various points in the healing process. In Vancouver, shockwave therapy is most often recommended when traditional therapies have proved ineffective, or have improved the condition but the treatment has reached a plateau before complete recovery is achieved.
Research into the effectiveness of shockwave therapy has shown high success rates and long-term results for various conditions. It's a good, non-invasive treatment option to consider for the treatment of:
Plantar fasciitis
Jumpers knee
Calcific tendinitis
Frozen shoulder
Bone spurs
Trigger point therapy
Scar tissue therapy
Radial Shockwave Therapy At Our Vancouver Clinic Requires No Anesthetic
While previous forms of shockwave therapy required anesthetic for patients to tolerate the treatment, the more recently developed Radial Shockwave treatments we use at our Vancouver clinic have shown to be significantly less painful. Most patients report mild to moderate discomfort levels during treatment, but often much less pain than what they normally experience with the injury being treated. Also, pain during treatment rarely lasts beyond the treatment itself – therefore anesthetics and pain killers are not used during Radial Shockwave Therapy.
Radial Shockwave Therapy at our Vancouver physiotherapy clinic takes about five to fifteen minutes depending on the target area. It's used in conjunction with other physiotherapy techniques and exercises to correct any biomechanical causes of the original condition, thus optimizing the long-term effectiveness of the physiotherapy treatment.
While shockwave therapy has shown to be an extremely effective treatment, it is important to note that the mechanical cause of the condition must be addressed for good long term success. Rapidly healing the tissue is of little help if the mechanical fault causing the issue is still present. On average, most patients require three to five shockwave sessions spaced one week apart—occasionally twice a week sessions are necessary for high level athletes, or extreme injuries.
Shockwave Treatments Have High Success Rates
Radial Shockwave Therapy has shown success rates as high as 91% for conditions such as calcific tendinitis, and 90% for plantar fasciitis. Recurrence of conditions treated with shockwave therapy is extremely rare. While most patients find benefit during shickwave therapy, continued benefit is usually noted after treatment has completed.
Radial Shockwave Therapy at Vancouver Physiotherapy Clinic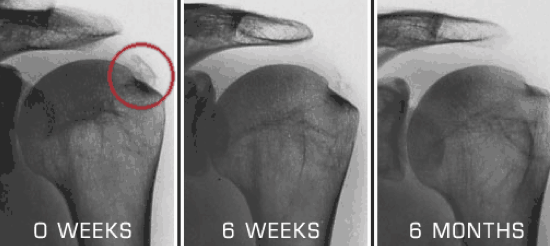 Special Instructions While Undergoing Treatment
While undergoing shockwave therapy, patients are asked to stop any strenuous physical activities that would stress the target tissue. After a series of sessions, patients are encouraged to rest the target area to allow the now stimulated repair mechanisms of the body to do their job. After a two week rest period, additional sessions can be administered on an as-needed basis, but are often not required.
Little To No Side Effects
One of the greatest benefits of using radial shockwave therapy is that there are no side effects aside from the rare occurrence of mild bruising at the treatment site. Post treatment soreness is occasionally noted, but is uncommon and short lived when present. In fact, literature shows that individuals who receive Radial Shockwave treatments tend to recover faster than those receiving traditional therapies. Furthermore, the non-invasive nature of Radial Shockwave Therapy makes it a beneficial alternative to consider for those who are considering more aggressive treatments such as surgery or corticosteroid injections.
When Not To Use Radial Shockwave Therapy
Radial Shockwave Therapy does have some limits. It cannot be used in cases of localized infection, fractures, tumors or metabolic bone disorders. In addition, patients who have had recent corticosteroid injections should wait a minimum of four to six weeks before beginning shockwave therapy.
Caution should also be observed in patients who are pregnant, on blood thinners, have osteoporosis, or have had recurring instances of gout. The use of anti-inflammatory medications has also been shown to decrease the effectiveness of shockwave therapy. Any patient currently taking prescription anti-inflammatory drugs should consult their doctor before discontinuing any medications. However, it is recommended patients discontinue over the counter anti-inflammatory medications while under doing Radial Shockwave Therapy.
Radial Shockwave Therapy – Vancouver Physiotherapy Clinic
Radial Shockwave Treatment Sessions In Vancouver
All radial shockwave therapy sessions at our Vancouver clinic are performed by a registered physiotherapist. Radial shockwave therapy sessions are covered under extended medical plans which cover physiotherapy. Sessions include physiotherapy treatment in addition to shockwave therapy and cost $90 for a 25 minute session, and $130 for a 50 minute session.
Downtown Vancouver Shockwave Sessions for:
calcific tendinosis – tendinitis – plantar fasciitis – medial and lateral epicondylitis (tennis elbow/golfers elbow) – trigger point therapy – heel spurs – bursitis – scar tissue treatment – Bone spurs – frozen shoulder –
Radial Shockwave Therapy – Vancouver
---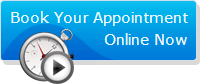 BACK to Physiotherapy