Vancouver Sports Physiotherapy
& Injury Rehabilitation
Vancouver BC is home to one of the biggest and most diverse natural playgrounds in the country, where all kinds of sports and recreational activities are extremely popular. It's not surprising then, that our downtown Vancouver sports physiotherapists are a valued resource.
The Electra Health Floor physiotherapists provide 1-on-1 sports physiotherapy treatment tailored to your specific needs.
*you will be the only patient the physiotherapist works on during the time of your visit.
---
Sports Physiotherapy – Vancouver
Sports Physiotherapy at the downtown Vancouver Electra Health Floor

970 Burrard Street, Vancouver BC
Open 7 days a week from 8 am to 8 pm
604-685-4325 (HEAL)
————————————-
Sports Physiotherapy at the downtown Vancouver YWCA
535 Hornby Street, Vancouver BC
Open Monday to Friday from 8 am to 8 pm
604-685-4325 (HEAL)
Vancouver Physiotherapy Sports Clinic
---
Sport Physiotherapy & Vancouver Physiotherapists
When most individuals think of sports physiotherapy, the treatment of major injuries comes to mind. While our sports physiotherapists can be integral in the rehabilitation of a broad spectrum of injuries, they can also play a critical role in preventing sports injuries, and even maximizing sport performance potential.
Injury Rehabilitation & Sports Physiotherapy in Vancouver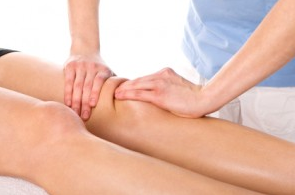 While there are several measures that can be taken to prevent sport-related injuries, unfortunately, they are bound to occur on occasion.
Sport Physiotherapy can be applied to injury rehabilitation in a variety of ways. Diverse physiotherapy treatments can be effective in reducing pain and swelling associated with injury. This, in turn, can potentially reduce the severity of injury and shorten recovery time. Additionally, various treatments may relieve tension in surrounding tissues, thereby avoiding undue stress to other parts of the body that may be compensating for the injured area.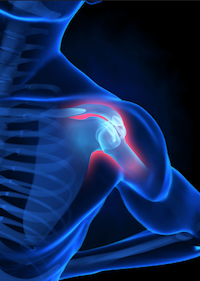 Furthermore, as part of injury rehabilitation, a sports physiotherapist can recommend a modified exercise program that allows you to maintain physical fitness without aggravating the injury. A sports physiotherapist can also prescribe sport-specific stretches and strengthening exercises that will help to restore mobility and strength of the affected area, both of which are key in preventing injury recurrence.
Our downtown Vancouver sports physiotherapist may offer advice on choosing and fitting sport-related equipment. For instance, a runner recovering from a stress fracture may need to consider different shoes. Or, a basketball player recovering from a knee ligament strain or tear may require a supportive brace. In the case of the runner, a sports physiotherapist can suggest specific qualities to look for in a shoe that will best suit his or her biomechanics. And for the basketball player, your physiotherapist can help fit a custom knee brace and ensure it functions properly.
Sport/physiotherapy articles written by Electra Health Floor physiotherapists:
---
Vancouver Sport Physiotherapy & Injury Prevention

Regular visits to a sports physiotherapist can be just as important in an individual's training routine as eating a balanced diet to provide adequate energy, or having regular practice sessions with a coach.
As an activity enthusiast it can be easy to get caught up in the fun of what you are doing and ignore minor aches and pains. Often however, these aches and pains are early signs of injury onset. Regularly working with a sports physiotherapist to address areas causing minor discomfort improves an individual's potential to stay active and avoid injury, in the present, and for years to come.
Note that this type of maintenance schedule is especially important for those who have previously experienced serious injuries, either sport-related or not, that could become easily aggravated and potentially recur. Similarly, for anyone who has previously been seriously injured or undergone a major medical procedure it is also a very good idea to consult a physiotherapist before beginning any new activity
Working with a sport physiotherapist can also be very important for individuals who are looking to significantly change their activity level. This includes individuals who are inactive, but would like to become active, as well as those who may be seeking to increase the intensity level of their current fitness routine. In these cases, our downtown Vancouver sports physiotherapists can suggest training schedules and techniques that will safely improve your fitness levels, thus avoiding unnecessary strain to not only muscles and joints, but your cardiovascular and respiratory systems as well.
---
Common injuries treated by sports physiotherapists in Vancouver:
Joint injuries
Metatarsalgia
Hand and wrist injuries
Whiplash
Swollen muscles
Athlete's Foot
Dislocations
Heat Illness
Herniated Disc
Achilles tendon injuries
Shoulder Arthritis
Road Rash
Ankle sprains
Fractured ribs
Groin injuries
Kneecap pain
Muscular injuries
Low back pain
Tendinitis of the Shoulder
Overtraining injuries
Runner's knee
Spinal cord injury
Thoracic injuries
Plantar fascitis injuries
Tendon Injuries
Knee injuries
Pain along the shin bone
Shoulder Separation
Sprains and strains
Shoulder Dislocations
Heel Spurs
Frozen Shoulder
Torn Rotator Cuff
Shoulder Fracture
Quadriceps Pulls or Tears
ACL injuries
Calf strains
Hamstring Pulls or Tears
Tendonitis
Collateral Ligament Injury
Ruptured Tendons of the Knee
Plantar fasciitis injuries
Shin splints
Sports hernia
Tennis elbow and golfer's elbow
Side Stitch
Muscle Cramps
Lumbar spine injuries
Fractures
Fractured Clavicle
Hyponatremia
Stress Fractures
Rotator cuff injuries
Shoulder Tendinitis
Turf Toe
Foot injuries
Disc prolapse
Back pain
Compartment syndrome
Iliotibial band injuries
Meniscus Injuries
Tendinitis of the Wrist
Quadriceps injuries
Soft tissue injury
Snapping hip injury
Strains and sprains
Sciatica
Carpal Tunnel Syndrome
---
Sport Physiotherapy and Maximizing Performance Potential

It is nearly impossible to find any professional athlete or sport team who doesn't employ a sport physiotherapist as part of their training team. But don't be intimidated; maintaining an ongoing relationship with a sports physiotherapist isn't just for professional athletes. Many people do not realize that sports physiotherapists can be of great benefit to any individual, regardless of their level of physical fitness or competitiveness.
Setting and achieving new fitness goals not only contributes to physical health, but also to emotional wellbeing. There are few things as satisfying as scoring a winning goal, beating a personal best race time, or hiking a longer distance than ever before. Every individual is entitled to these benefits, and no matter what your fitness goals Electra Health Floor's downtown Vancouver sports physiotherapists can help you to achieve them.
From exploring the North Shore Mountains, to kayaking in False Creek, and everything in between, contact us today to make sure you never miss an opportunity to have fun and be active.
---
Sports Physiotherapists in Vancouver
Sports Physiotherapy – Vancouver Electra Health Floor
970 Burrard Street, Vancouver BC
Open 7 days a week from 8 am to 8 pm
604-685-4325 (HEAL) ————————————-
Sports Physiotherapy – Vancouver YWCA
535 Hornby Street, Vancouver BC
Open Monday to Friday from 8 am to 8 pm
604-685-4325 (HEAL)  
Vancouver Physiotherapy Sports Clinic
---
BACK to Physiotherapy
---
Author: