Psychotherapy & Counselling – Vancouver
Downtown Vancouver Vancouver Counselling & Psychotherapy
Our downtown Vancouver Psychotherapists can help you with that something is missing feeling. If you suffer from anxiety, depression, stress, or a sense of emptiness, our counsellors can help.
Counselling via an experienced professional can be life changing if you've experienced trauma, loss, abuse or are struggling with an addiction.

An effective counsellor works alongside you, you as the expert of your own life, in promoting personal growth, relief from stress, anxiety, and depression through a series of pre-booked appointments that match your needs. By enabling authentic, empowered living and through encouraging intuitive listening to your own heart's desires, healing occurs.
Psychotherapy & Counselling
downtown Vancouver – 970 Burrard Street
Open 7 days a week from 8 am to 8 pm
604-685-4325 (HEAL)
What is psychological counselling?

In psychological counselling the therapist provides a safe and supportive environment and facilitates empowering conversations that foster resiliency and promote change. Counselling aims to improve interpersonal and personal functioning in the person's life, while highlighting the person's strengths and ability to develop positive means of coping. Talk therapy pays attention to social, emotional, vocational, organizational, developmental, health-related, and educational concerns and goals. Our team of skilled counsellors are trained in a variety of culturally-sensitive practices aimed at helping people resolve crisis, improve communication and relationships and recognizing personal strengths and abilities. This results in a greater sense of empowerment and overall well-being. Therapy could be brief or long term, and it could either be goal-directed or problem-specific. The counselling style adopted takes into account the individual's unique needs and goals and focuses not only on alleviating current challenges or stress, but also on developing lasting change.
When should you see a Registered Clinical Counsellor?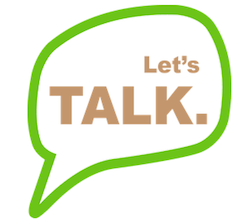 You should see a registered counsellor whenever you experience anxiety that interferes with the proper functioning of your life. If you are suffering from stress or depression, seeing a counsellor will help you identify the cause of the distress and help you to deal with the problem (or learn how to cope with it in healthy ways). You can benefit from working with a counsellor to help you resolve fears and to help you work through any difficult decision that you may be encountering.
You do not have to wait to be overwhelmed by a problem to talk to a professional. It can be very beneficial to acknowledge challenges and begin working on a problem before it exacerbates. Seeing a counsellor when you experience major conflicts in your marriage/relationship or when you have other pressing family issues can support you and your loved ones in finding positive solutions before conflict has the opportunity to build. You may also benefit from working with a counsellor if you have recently lost a loved one, are managing change (such as when moving or when changing jobs), are having a difficult time at your workplace, and when you are finding that your ways of coping seem to be contributing to more stress.
Benefits of Clinical Counselling
Registered counsellors have the training and experience needed to support you in better understanding the cause of your anxiety or other emotional challenges. This is the first step in finding a solution for what you may suffering from, be it stress, depression, anxiety, sadness or challenging life circumstances or relationships.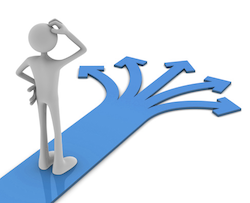 This training and experience puts the counsellor in a good position to help you find solutions for complex problems. Good counsellors are empathic and objective listeners, and talking to one allows you to express yourself in a way you may not able to do with others. This is important, because it's human nature that you feel better after letting out what is bottled in.
You may benefit from working with a psychological counsellor if you feel uncertain or stuck, or find yourself repeating a problematic pattern in your life or relationships. When you work with a counsellor, you'll work to develop the skills and strategies to handle situations you're going through. You'll develop solutions to help you find a path to self-discovery. You'll feel happy, have a sense of purpose in life, learn to be assertive in asking for what you deserve and you will be able to tap into your ability to openly express yourself in a way that is healing and empowering.
Psychotherapy & Counselling
downtown Vancouver – 970 Burrard Street
Open 7 days a week from 8 am to 8 pm
604-685-4325 (HEAL)
Common Therapeutic Approaches

Registered Counsellors use different therapeutic approaches and our Counsellors are trained in a variety of modalities.
Cognitive behavioural therapy (CBT) is a popular treatment. It is a psychotherapeutic approach where the focus is on dysfunctional emotions and maladaptive behaviours.
Eye movement desensitization and reprocessing (EMDR) focuses on disturbing memories vis-à-vis your psychopathology.
Mindfulness-based stress reduction (MBSR) uses the concept of mindfulness to help you be at ease and cope better with different circumstances.
Acceptance and commitment therapy (ACT) is an empirically based intervention that uses mindfulness and acceptance.
Solution focused brief therapy (SFBT) is a talking therapy that is based on social constructionist philosophy.
Narrative therapy (NT) is a collaborative, strength-based and non-pathologizing approach that centers people as the experts on their own lives.
Our counsellors can be of assistance in supporting recovery from various addictions. Our counsellors also have the training to provide assessments.
What happens in an average counselling session?
Counselling sessions can be for individuals, couples, families or groups. On average, each session takes approximately 50 minutes, but longer sessions are also available. One session may be enough, depending on the concern, however it often takes several sessions for people to feel like they have developed the ability to really overcome the problem and make lasting change. The client and the counsellor work together to determine how many counselling sessions will be most beneficial, the goals of therapy and the approach that will best to support the client in reach those goals.
In your sessions, you and your counsellor will discuss the concerns or goals you are bringing to therapy. These therapeutic conversations will support you in developing a deeper understanding of your own feelings and perspective. Your counsellor will support you in recognizing your ability to develop strategies to resolve your concerns and develop more positive solutions. Your counsellor may also support you to recognize any problematic patterns that are leaving you stuck and support you in making change. Or, your counsellor will support you to cope with your problem if there is no solution (such as in case of bereavement).
Read more about:
panic attacks – resilience – depression (symptoms, causes, cures) – trauma counselling
Psychotherapy & Counselling
downtown Vancouver – 970 Burrard Street
Open 7 days a week from 8 am to 8 pm
604-685-4325 (HEAL)
BACK to Health & Wellness Clinic home page
---
Author: