Hilary Murfitt MA, RCC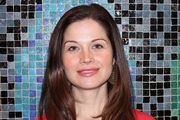 Hilary Murfitt MA, RCC
---
Registered Clinical Counsellor
Individual, Couple and Family Therapist 
Downtown Vancouver
Open 7 days a week from 8 am to 8 pm
604-685-4325 (HEAL)
Electra Health Floor – 970 Burrard Street
---
 Hilary is a registered counsellor with a Master's Degree in Counselling Psychology. She is dedicated to promoting positive change within her community.
"We possess a wealth of underlying skills and resources to support us in meeting life's challenges. Therapy is about having a safe enough place to remember and nurture these often forgotten and preferred versions of ourselves; to honor our strength, wisdom and potential for growth."
In her practice, Hilary provides a respectful, non-judgmental and encouraging environment to support people in accessing their ability to work through challenges. Having an empathic, safe and neutral person to share one's struggles with provides the opportunity for healing and a positive inquiry into the individual's capacity for strength and resiliency. Hilary supports people in recognizing any internalized self-criticism that may be preventing them from moving forward. Her straightforward and sincere approach aims to develop a greater sense of happiness, confidence and well-being.
Hilary encourages people to develop new and more positive stories of themselves, their relationships and the struggles they sometimes face. By creating a therapeutic relationship built on trust and collaboration, Hilary supports people working to reach goals and overcome challenges related to:
Life Transitions
Addictions & Recovery
Grief and Loss
Self-Esteem, Persistent Negativity & Self-Criticism
Sadness / Hopelessness / Depression
Worry / Anxiety & Stress Management
Self Harm and Suicidal Thinking
Trauma & Abuse
Body Image / Anorexia / Bulimia
Goal Setting
Fertility
Separation & Divorce
Parenting
LGBTQ Identity & Relationships
Over the past ten years, Hilary has worked with people of all ages, providing individual counselling, couple / relationship counselling, family counselling, group counselling and clinical supervision and workplace support. She has the desire, skills and experience to work with people from diverse cultural and ethnic backgrounds, sexual orientations and gender identities.
Hilary has worked as an Individual and Family Counsellor with Family Services of Greater Vancouver, South Vancouver Youth Centre, The Peak House Program and BC Children's Hospital. She has also worked as a Clinical Supervisor at WAVAW, Women Against Violence Against Women.
In addition to her private practice, Hilary works currently as a Prevention Specialist with the Vancouver Coastal Health / Vancouver School Board, SACY Program.
Through her practice Hilary works as both a Child Specialist and Divorce Coach with the Collaborative Divorce Team in Vancouver where she provides support to families utilizing a court free approach to working through separation and divorce.
Hilary is committed to professional development. She is a certified Narrative Therapist with additional training in Family Systems Therapy, Solution Focused Therapy, Feminist and Anti-Oppressive based frameworks, Cognitive Behavioral Therapy, Group Facilitation, Mediation and Collaborative Divorce.
In addition to her work as a counsellor, Hilary is passionate about living in Vancouver, where she was born and raised. She particularly enjoys spending time exploring the parks and beaches with her dog, Holly. She also enjoys the diverse culinary delights that can be found throughout the city, which inspires her love of cooking. Hilary is very fond of time spent with her family and especially of her role as "Auntie" to her niece and nephews.
Testimonials:
---
Hilary Murfitt – Reviewed by Jill F.
"Her kindness and warmth immediately made me feel comfortable…"
Hilary Murfitt is an exceptional counsellor. Since our very first session together, I have felt welcomed
into her office as she makes it a safe and judgement free zone. Her kindness and warmth immediately
made me feel comfortable around her and her intelligence and years of experience made her an
incredibly effective counsellor. I came to Hilary looking for help as a teen struggling with stress, anxiety,
and LGBT issues and through working with her she has changed my life for the better. I would
recommend her to anyone.
 Review: 5
Hilary Murfitt – Reviewed by Anonymous
"She's grounded in evidence-based therapy while adapting her approach …. to me."
Seeing Hilary has been a total game changer for me. I've seen various counsellors over the past ten years and this is the first time things have really 'clicked' and I've experienced significant progress. One of the keys to this success is Hilary's personable and genuine caring for her client's well-being. I find it helpful that she's grounded in evidence-based therapy while adapting her approach based on what makes sense and feels right to me. I'm very grateful for our work together!
Review: 5
---
Individual, Couple and Family Therapist 
Aumakua Integrated Wellness Clinic – Downtown Vancouver
Open 7 days a week from 8 am to 8 pm
604-685-4325 (HEAL)
Electra Health Floor – 970 Burrard Street
---
Please contact Hilary at hilary@aiwclinic.com to book your complimentary initial telephone consultation or contact Electra or Aumakua reception with your contact information and Hilary will contact you directly.
BACK to Psychotherapy home page
---
Author: